Toy Safety and Quality, Inc.
Consumer, Children's, and Licensed Products
Child Safety:
Practical, effective, solutions with the big picture in mind.
Brand Protection:
Ensure your Consumer Products are Market Ready before they are produced!
Rachel Murray Meyer
Toy Safety and Quality, Inc
San Francisco CA 94118
rachel.tsq (at) me.com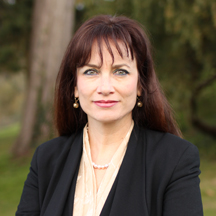 For over 25 years, Rachel Murray Meyer has been a corporate leader in the fields of toy and consumer product safety, quality assurance, social responsibility, and manufacturing. As Principal of Toy Safety and Quality, Inc., her clients include licensors, toy manufacturers, and testing laboratories. Her extensive experience includes enhancing the safety, value and profitability of companies. From businesses like Melissa and Doug, and Playmates Toys to publicly traded giants such as Disney, Mattel, Hasbro and Google. Rachel's efforts have led to significant and consistent improvements in process and product quality and safety.
During Rachel's tenure at Galoob Toys, where she was Vice President of Quality Assurance, she became a pivotal force in moving the toy industry as a whole toward an effective program of standards and compliance monitoring. In this arena, she led Galoob to be one of the first to publish a Code of Business Conduct, monitoring and improving conditions in their factories. She also created and chaired an ad-hoc industry work group including non-Toy Association members like TRU and Disney, addressing issues such as child labor, factory working conditions, and fire safety, resulting in a complete revision and expansion of the toy industry code, adding a checklist and methodology that was eventually adopted by the International Council of Toy Industries (ICTI).
A hallmark of Rachel's success in developing solutions to complex problems is her insight and excellent communication skills. She sees and seeks to understand all sides of an issue, which enables her to work with a wide variety of groups and personalities. As the person responsible for the development and implementation of worldwide product quality policy at Galoob Toys, Rachel facilitated dialogue among various teams – Engineering, Design, Marketing, Packaging, and Manufacturing – that resulted in streamlining the product development cycle. Her work with factory owners in China, as well as with Hong Kong staff, resulted in significant reductions in both internal reject rates as well as defect rates, as measured by retailers.
Rachel holds a Master's Degree in Industrial Engineering and Operations Research, with an emphasis on production planning and control, from the University of Massachusetts at Amherst and a Bachelor's Degree in Mathematics from Smith College. She has been a speaker at numerous toy and factory safety seminars in China sponsored by the Chinese government and the Toy Association. She is a voting member of ASTM on committee F15 for Consumer Products, including ASTM F963-17 the Toy Safety Standard. She enjoys photography and has had several exhibits of her unique photographic art in venues around the Bay Area, Los Angeles and Hong Kong. Rachel is based in San Francisco where she resides with her husband and "visiting" from college children.