Toy Safety and Quality, Inc.
Consumer, Children's, and Licensed Products
Ensure your Consumer Products are Market Ready before they are produced!
Rachel Murray Meyer
Toy Safety and Quality, Inc
San Francisco CA 94118
Phone: (415) 379-9161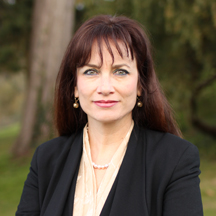 Rachel Murray Meyer provides insightful, effective and experienced independent consulting to ensure her client's Consumer Products are compliant with Quality, Safety, Regulatory, Retail, and Corporate Social Responsibility requirements before they are produced and brought to market. She has more than 25 years experience working with Manufacturers, Importers, Licensors, Licensees, and Testing Laboratories. Rachel adds value by developing Corporate Quality Policy and Strategy Implementation to reduce the risk of liability and recalls: enhancing consumer satisfaction and preserving her client's time, resources, effort, and reputation.
We started working together in 2010 – Puppets, Trunki, sandtoys, water toys, so many new ventures- providing insight beyond the regulatory for quality and safety. Rachel will keep you on the straight and narrow with regards to safety and quality!
I have worked with Rachel for 8 years and she has been a tremendous asset as our Toy Safety consultant. I could always rely on Rachel for extremely effective advise. Her knowledge of toy safety is both broad and very up to date, which has been critical to us in staying ahead of the constantly changing toy safety standards. She is calm under pressure, and has the contacts throughout the industry to get to the core of an issue and get it resolved expeditiously. I would recommend Rachel without any reservations.
Rachel has an impressive amount of experience and knowledge with QA programs, certification and product safety. In the two-plus years that I worked with her, I truly came to appreciate her for her sense of urgency, customer service and dedication to my account. She was remarkably proactive in providing my team with industry insight and guidance, responsive to every phone call and e-mail (not just the hysterical ones) and she never hesitated to put me in contact with the right person on the rare occasion she couldn't answer my inquiry directly. The regulatory landscape for children's products can be intimidating and frustrating and for those of us that need to have our hands-held through the process now and again, I absolutely recommend Rachel.